WELCOME TO KILKEA CASTLE
One of Ireland's oldest inhabited castles, Kilkea Castle, is a hidden jewel just one hour from Dublin.
With a history dating back to 1180, Kilkea Castle was once the medieval stronghold of the FitzGerald's, Earls of Kildare.
Our 140 Bedroom Resort, set on 180 acres of landscaped gardens, ancient woodland and a meandering river, boasts several accommodation options to appeal to all tastes. This family-owned and managed estate offers a tranquil spa, a challenging 18-hole championship golf course and a world-class culinary experience.
Explore Our Property
Whatever your occassion, Kilkea Castle offers an unforgettable experience surrounded by history, majesty and comfort.
Plan Your Visit Today
Kilkea Castle presents guests with three distinct accommodation choices. we are proud to announce our historic 12th-century Kilkea Castle, Carriage Rooms and the Lodges at Kilkea Castle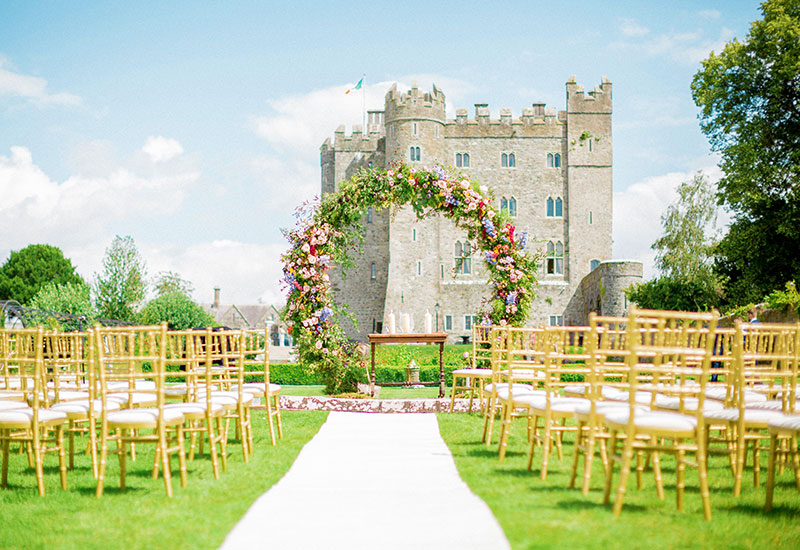 Experience your very own Fairytale Castle
Together we can create the wedding of your dreams on this wonderful 180-acre estate. Built in 1180, our magical Castle and its history will combine to create the future of your dreams.
With over 800 years of hosting Weddings and Celebrations behind us, Kilkea Castle is ready to open its doors and let new light in through our noble windows.
View Our Wedding Brochure
Enquire Now
CASTLE & CARRIAGE BEDROOMS
Book Your Stay
Why Book With Us?
Book Your Stay
Why Book With Us?
Castle & Carriage
Bedrooms
Insert your Wedding Promo Code to avail of the Wedding Rate
Lodge
Bedrooms
Insert your Wedding Promo Code to avail of the Wedding Rate