The Spa at Kilkea Castle
Luxury, Serenity, Tranquility
The Spa at Kilkea Castle is a luxurious boutique Spa designed to create a relaxing, mindful environment focused on creating a unique enriching experience to nurture the mind and body.
Treatment Menu
Treatments are performed in one of 5 purpose- built Treatment Rooms including a large couples suite for you to enjoy a treatment with a loved one.
To book please email spa@kilkeacastle.ie or call +353 59 9167523.

Day Spa Packages
We offer a vast range of Day Spa Packages for guests designed to leave you feeling relaxed and rejuvenated.
To book please email spa@kilkeacastle.ie or call +353 59 9167523.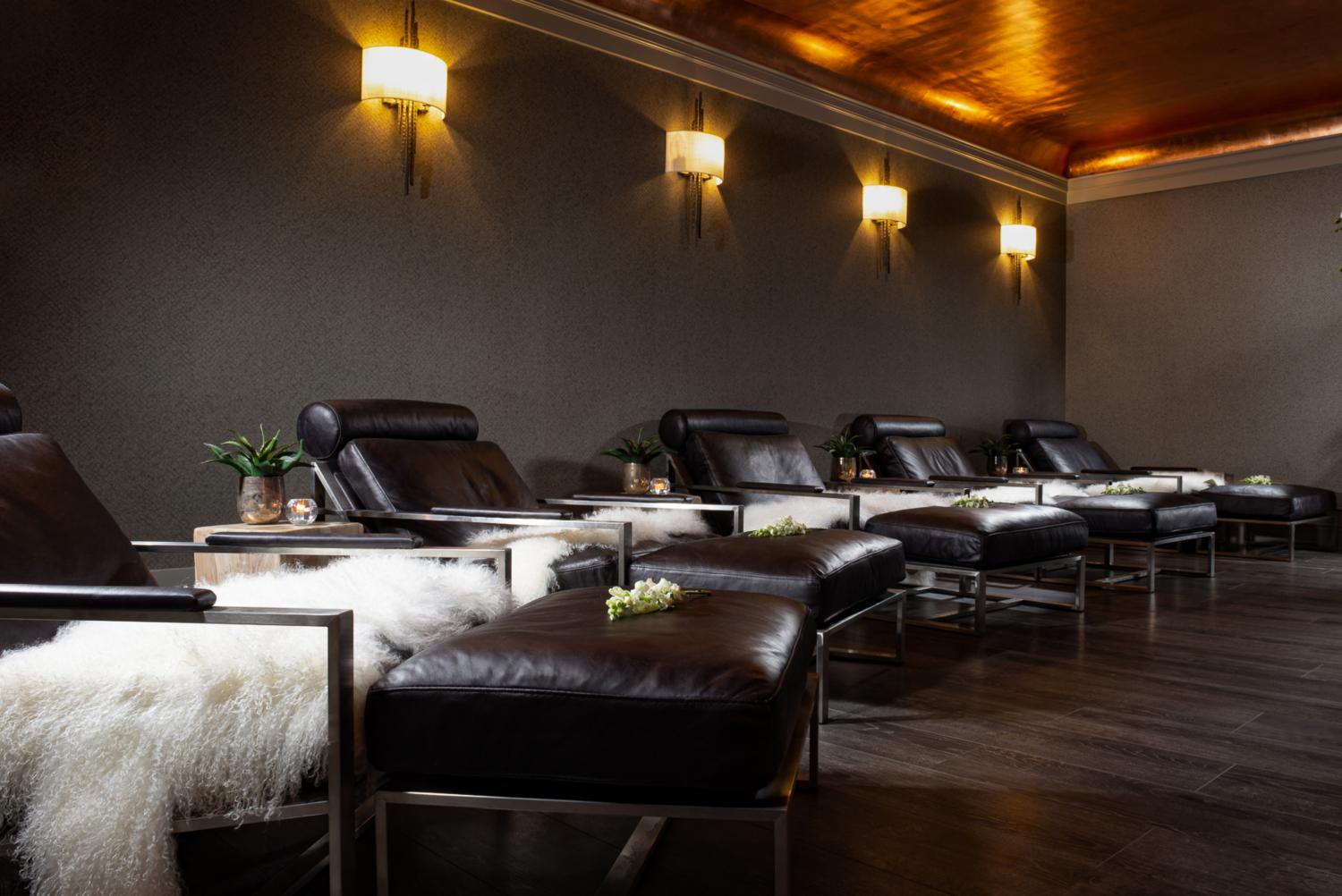 State of the Art Thermal Suite
Enhance your spa experience by relaxing in our vitality pool after a treatment. This hydrotherapy pool has many features to allow for an unforgettable experience. The pool combines fine air bubbles and powerful water jets that can massage your whole body. One area of the pool has an air pad that offers an invigorating air massage on your feet while in another corner there is hydro jets that can massage your legs. We have a lovely swan neck high pressure message for your neck and shoulders as well. Also, a one of a kind feature, a swim resistant area where you can swim against a powerful current to achieve a vigorous hydrotherapy work out.
The thermal suite also offers a beautiful shower area with an ice water bucket to awaken the senses. The thermal suite also encompasses a steam and sauna cabins for spa guests to enjoy. Please note the thermal suite is only available to spa guests who are receiving treatments.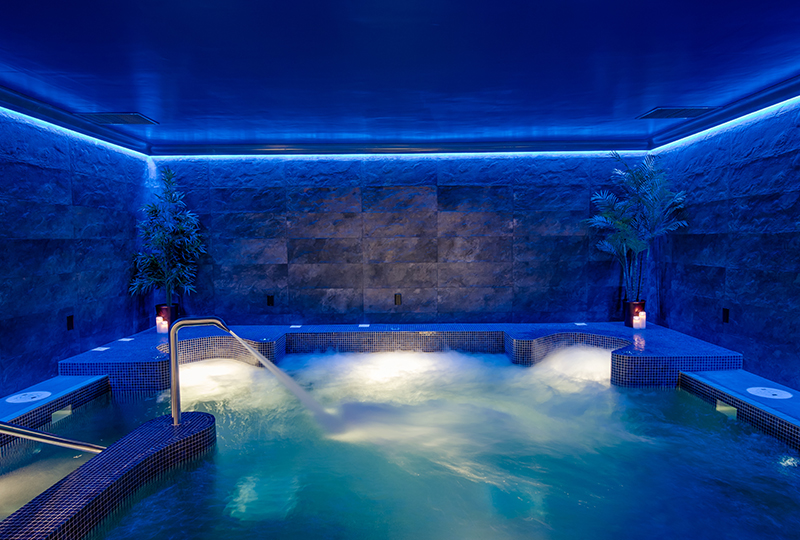 The Beauty Lounge
If you are attending a Wedding or Event at Kilkea Castle allow us to take care of your hair and beauty needs. The Salon offers a Blow Dry Bar and Make Up services along with two Pedicure chairs and Nail desk.
To book please email spa@kilkeacastle.ie or call +353 59 9167523.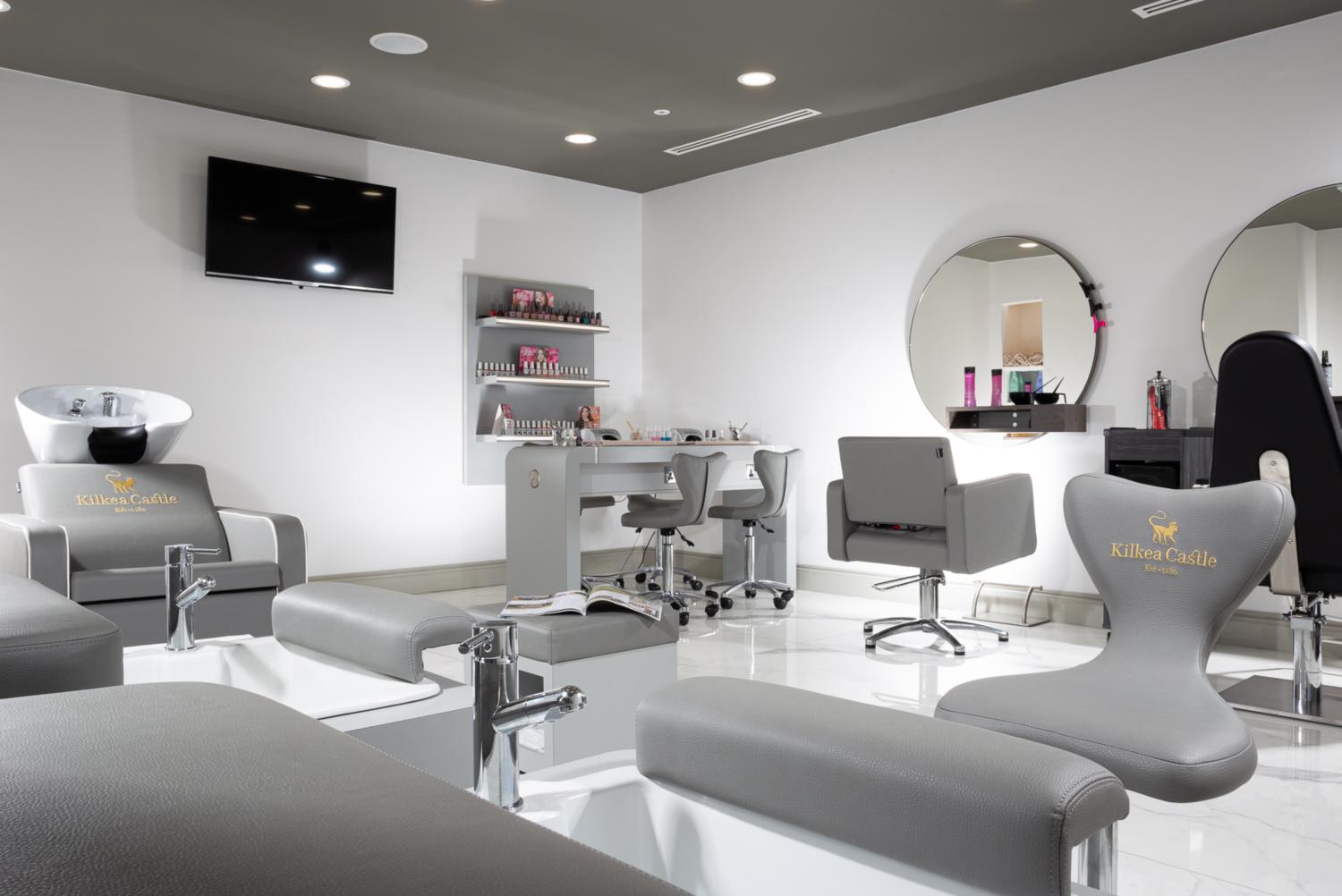 Elemis Biotec - The unique blend of Fusion, Touch & Technology
There are seven Biotec facials to choose from – Anti Wrinkle, Firming, Resurfacing, Radiance, Blemish Control, Sensitive Skin, and a Men's Facial.

Each uses a specific cocktail of concentrated serums, plus a 5-in-1 facial machine that offers a combination of Ultrasonic, Micro-current, Galvanic, Oxygen and light Therapy to lift, smooth, brighten or purify your complexion needs.
Gift Vouchers
Pamper yourself or loved one with an exclusive treatment by purchasing a Gift Voucher to The Spa at The Kilkea Castle, please click here.
To speak with our Spa team about treatment options or further gift ideas please email spa@kilkeacastle.ie
ELEMIS
Our team of dedicated Therapists deliver superior, personalised treatments with superb results. We are delighted to feature ELEMIS, the world's premier spa and skincare brand. To continue your Spa experience at home, most products used in our treatments are available at our Spa Reception.
Spa Etiquette
The Spa at Kilkea Castle is an escape to tranquillity where one is looking for a break from their daily routine. We would kindly ask you to follow our Spa Etiquette to ensure that you and all other guests have a relaxing time in The Spa.

By using this site you are accepting our use of cookies to help provide the best possible service and experience.
Please refer to our Privacy and Cookie Policy to read more about the cookies we use and how to change your settings.
Book Your Stay
Why Book With Us?
Book Your Stay
Why Book With Us?