Experience your very own Fairytale Castle Wedding at Kilkea Castle
Together we can create the wedding of your dreams on this wonderful 180-acre estate. Built in 1180, our magical Castle and its history will combine to create the future of your dreams. With over 800 years of hosting Weddings and Celebrations behind us, Kilkea Castle is ready to open its doors and let new light in through our noble windows.
Our magical Castle has an exceptionally wide choice of wedding venues to choose from, and our wedding planner can help you select the right setting and atmosphere for your bespoke wedding.
Wedding packages at Kilkea Castle start at €105 per person. Click here for our wedding brochure.

Castle Wedding
For a more intimate wedding, couples choose Restaurant 1180 which can accommodate up to 60 guests.
This private dining room overlooks the castle gardens and has exquisite natural light. There are several spaces within the castle guests can enjoy.
The first floor boasts a roaring fireplace and lounge plus a cozy bar with an outdoor patio. The Drawing Room on the second floor is a perfect location for tea and desserts for the special event.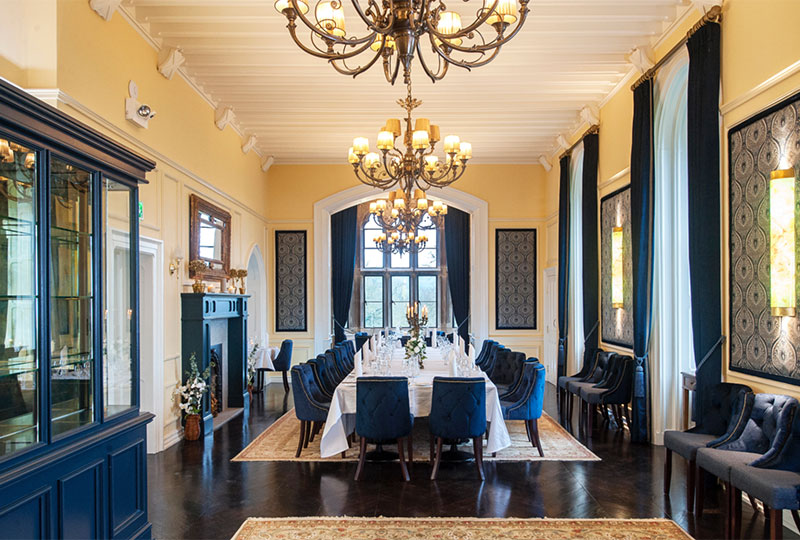 The Impressive Baronial Hall Wedding
Baronial Hall sits majestically under the 12th century Castle and overlooks the lush gardens and amazing golf course. Enjoy reception drinks on the terrace of the Castle and then invite your guests to join you and your partner as you take the breathtaking walk from Kilkea Castle across the tree-lined avenue to begin your celebrations. Ideal for wedding parties of up to 270 guests.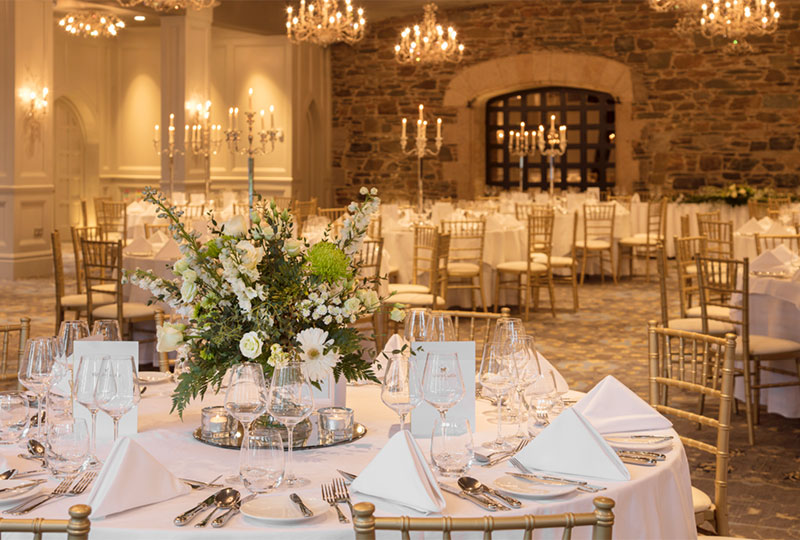 Hermione's Restaurant Wedding
Hermione's Restaurant is an experience like no other on the estate. With light charging through the venue, it looks over the 9th hole of the Golf Course and out to the parkland course and beyond to the 12th century Castle. The Restaurant has space to cater for 120 guests for a wedding reception.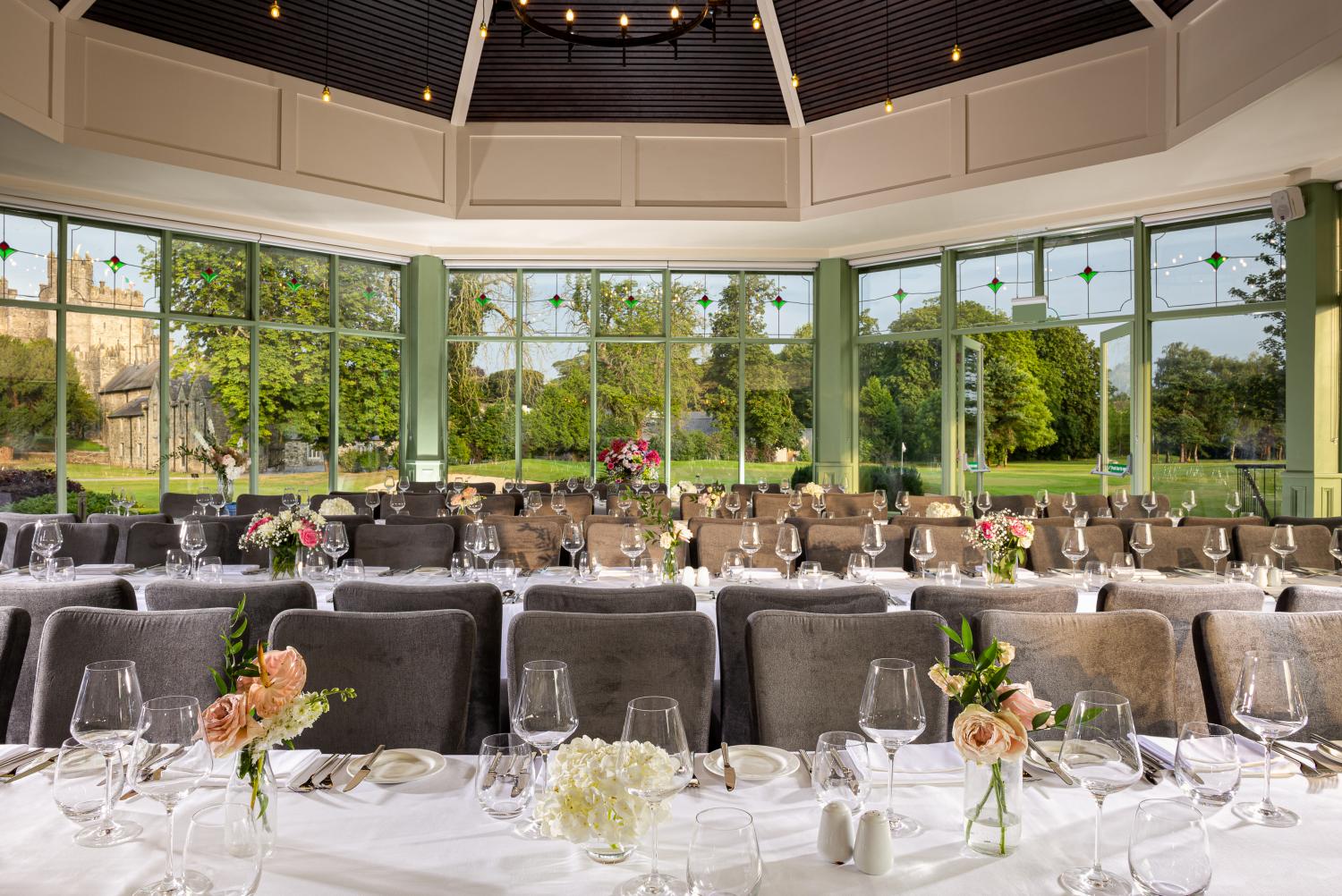 Food & Wine
The Banquet is never more important than when you are dining in a Castle. Our Chefs are passionate about quality, freshness, and mouth-watering presentation.
If you have any special requirements such as vegetarians, we will happily discuss a variety of options with you.
Real Weddings
Explore some of the real weddings that have taken place at Kilkea Castle since our reopening.
Allow yourself to get inspired and imagine your dream wedding.
View our galleries here.
By using this site you are accepting our use of cookies to help provide the best possible service and experience.
Please refer to our Privacy and Cookie Policy to read more about the cookies we use and how to change your settings.
Book Your Stay
Why Book With Us?
Book Your Stay
Why Book With Us?