Experiences
Kilkea Estate and Local Attractions
In addition to the challenging 18-hole golf course, Kilkea Castle offers a host of other Estate Activities to choose from just ask our sales team to arrange on your behalf and get ready to create memories that will last a lifetime. Desire to preserve a piece of history in this fast-paced world, which is accessible to the curious traveler seeking meaning in their travels. This pristine location which is steeped in tradition invites guests to reconnect with themselves and the natural environment.
The Spa at Kilkea Castle
The Spa at Kilkea Castle is designed to allow a relaxing and mindful environment. We have focused on creating a unique and enriching experience to nurture the mind and body. The Spa has 5 treatment rooms including a large couples suite, a Relaxation Room, a Hydrotherapy Pool and a Beauty Lounge for hair, make-up and nails.
We feature ELEMIS, the world's premier spa and skincare brand.
To book please email spa@kilkeacastle.ie or call +353 59 9167523.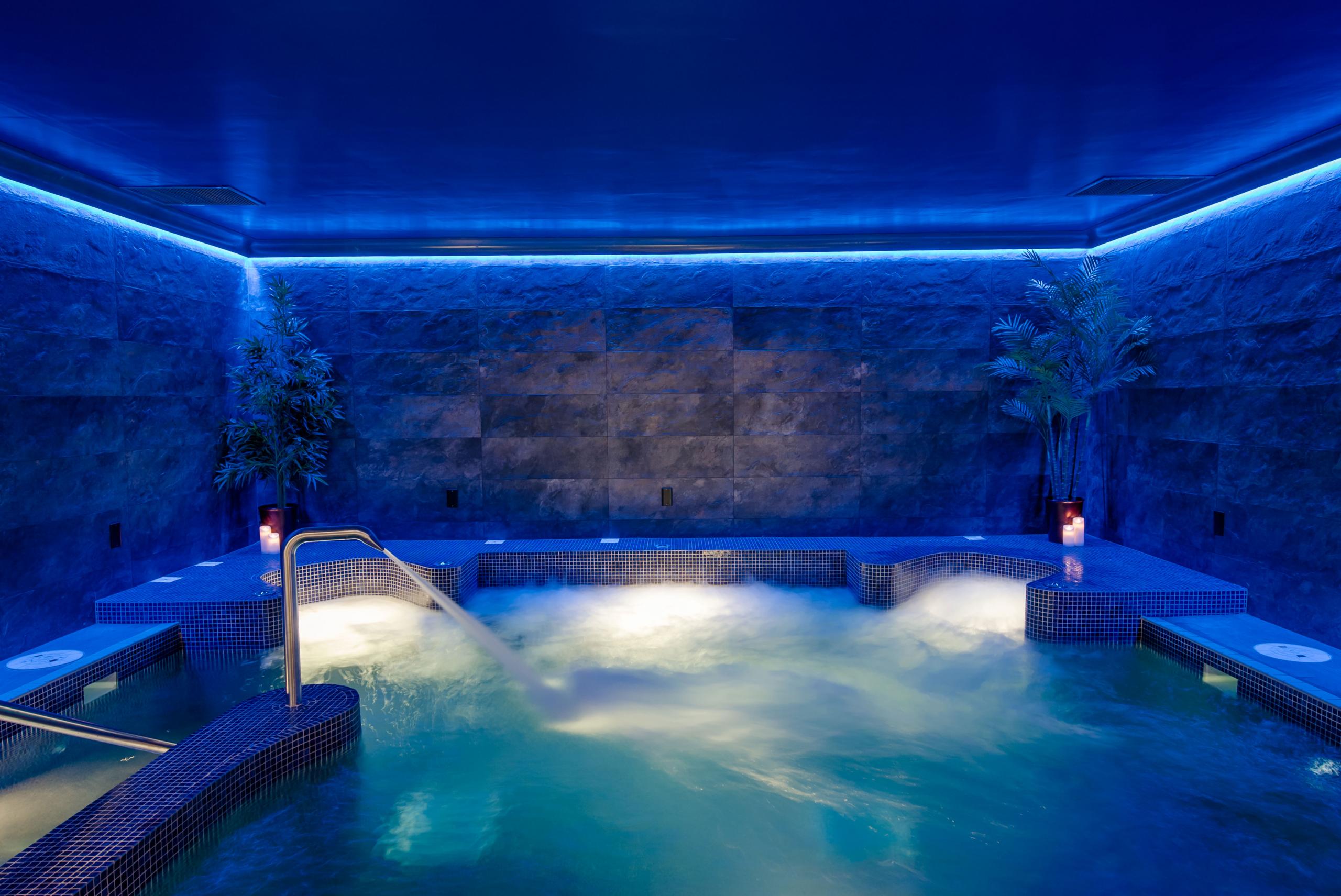 Golf
Kilkea Castle offers an 18-hole par 70 championship parkland golf course, measuring 6200 metres. The Course was developed in this magnificent setting beneath the shadow of the 12th century Castle and allows the splendor of the Castle to be viewed from every fairway. The course construction uses the River Griese as a natural hazard flowing through the Castle grounds and estate. You will encounter the river at almost every hole. Two lakes have also been included into the design, adding to the overall challenge.
Click here to find out more.
Tennis
Our newly refurbished tennis courts are ready for guests. Come stay and play!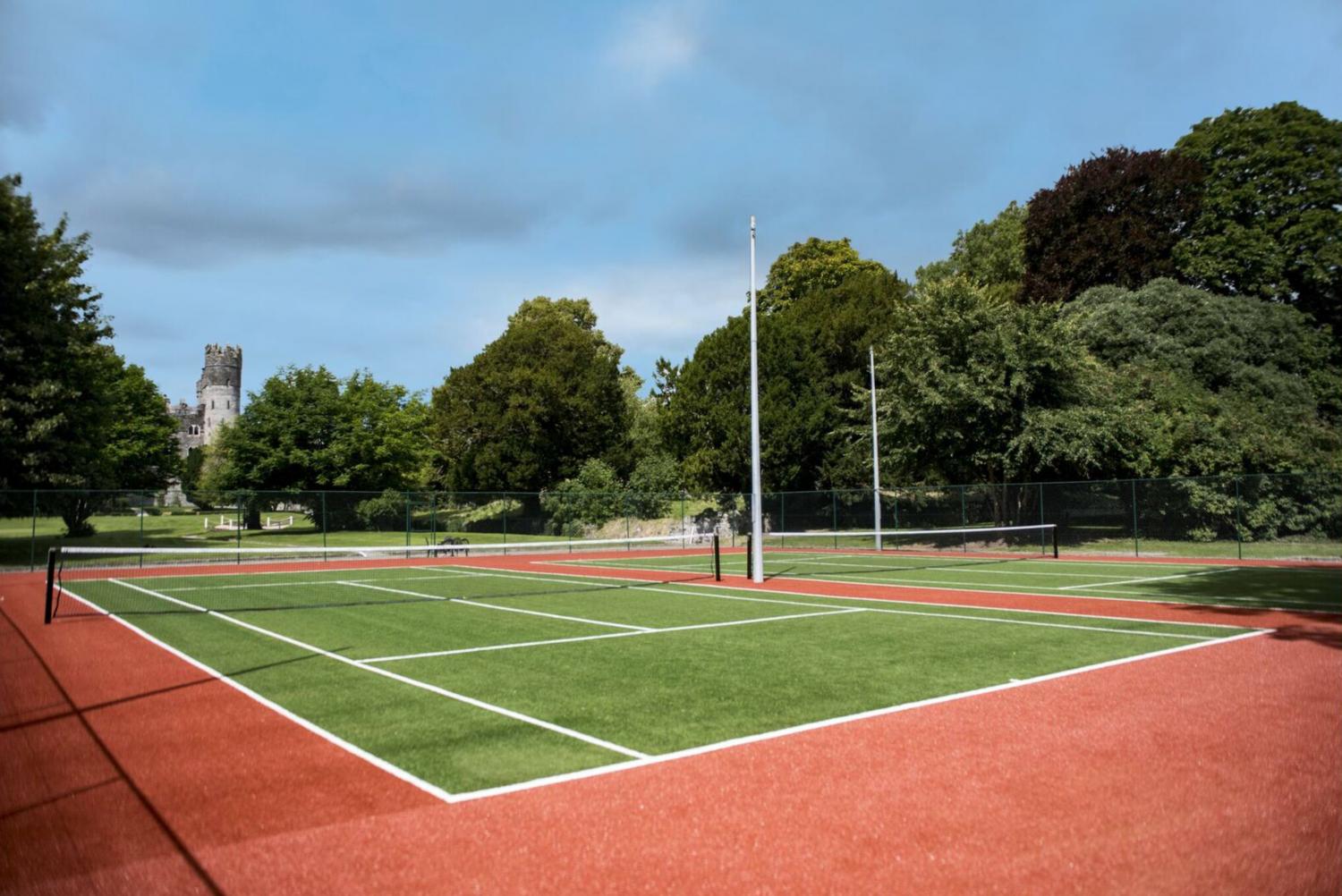 Falconry
A noble and ancient sport, falconry offers a unique and memorable experience. The majesty of Falcons, Owls and Hawks can be experienced amidst the backdrop of our historic Castle.
For more information Contact us here.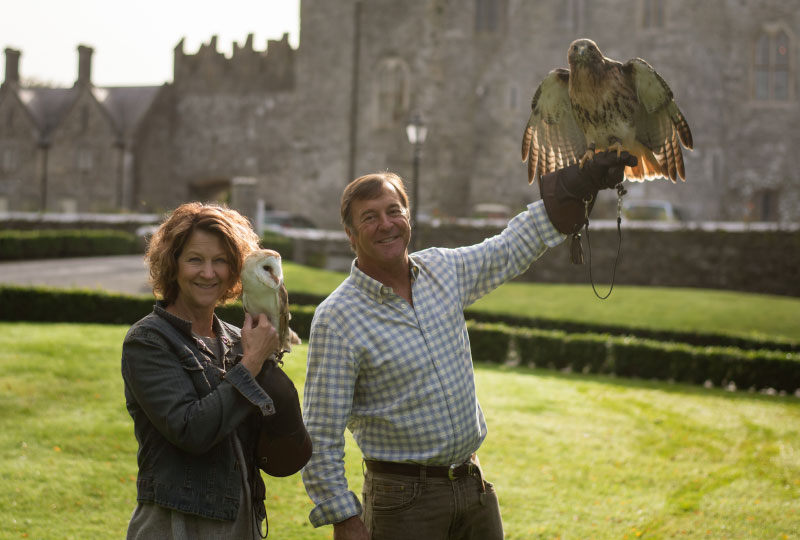 Archery
The classic Castle pursuit. Just an 18-minute drive, Harbour House Archery Club is one of the best archery ranges in the country. The grounds are manicured from 10mtr to 90mtr range, and their firing points are fully covered and hold 25 archery placements. It has been around for 15,000 years, an amazing family sport.
Kilkea Castle can provide the quintessential backdrop for your very own version of Game of Thrones
For more information Contact us here.
Equestrian
Of course, it's not for nothing that Kildare is known from Australia to Kentucky to the Arabian deserts as the "Thoroughbred County". Come gallop with us through the heartland of Equestrian Ireland. We offer memorable horse-riding experiences and help you discover the thrill of exploring our beautiful countryside on horseback.
For more information click here.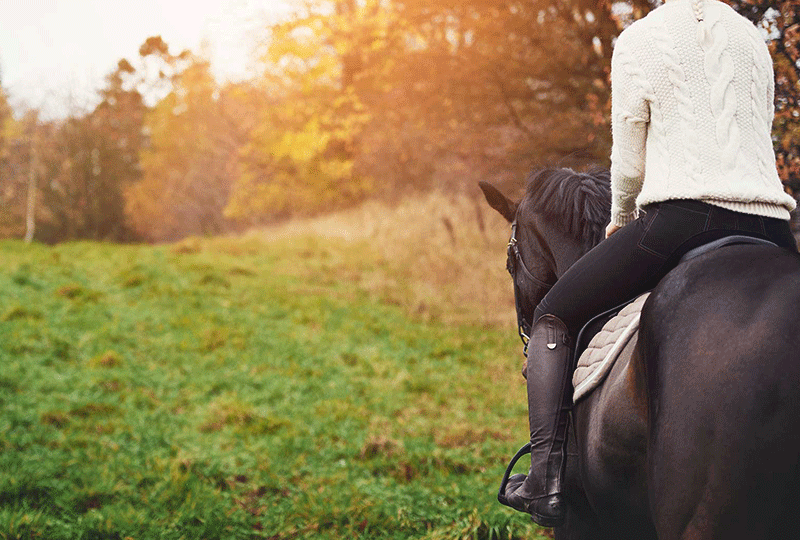 4x4 Off Road Experience
A fantastic off road experience filled with thrills, nerve wracking descents, steep slopes and heart stopping cliff edges. This experience is one of the most exciting drives of your life. A must do for our guests and perfect for a Corporate Team Building experience.
Alternatively If you prefer a more relaxed approach to off roading, why not allow the Terra Firma team to tailor make a package that will take you on a leisurely drive through the Wicklow mountains or Glendalough, Half Day and Full day options available.
For more information contact us here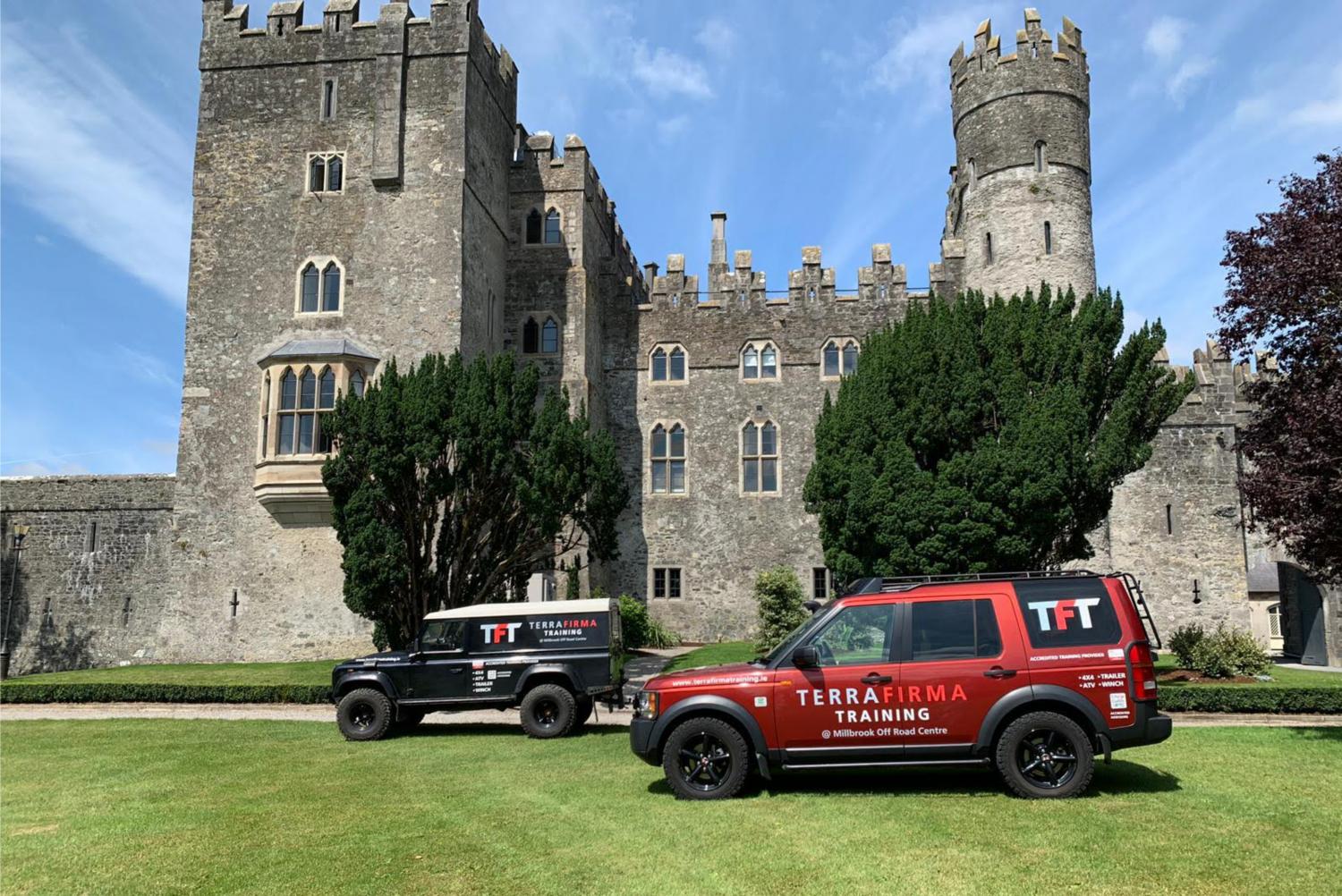 The Irish National Stud
The Irish National Stud is a Thoroughbred horse breeding facility in Tully, County Kildare and is approximately a 25-minute drive from Kilkea Castle. A unique attraction, a home to the most magnificent horses and sumptuous gardens to be found anywhere in the world. For well over 100 years, the pride of Tully has been a working stud farm, its central objective being to produce for Ireland thoroughbreds capable of being crowned champions at home and abroad.
Book in for a guided tour of the Irish National Stud and explore the stunning Japanese Gardens, the Horse Museum, the Kids Zone which includes a Fairy Trail or enjoy the swings, slides and climbing frames in the play area. For more information, contact us.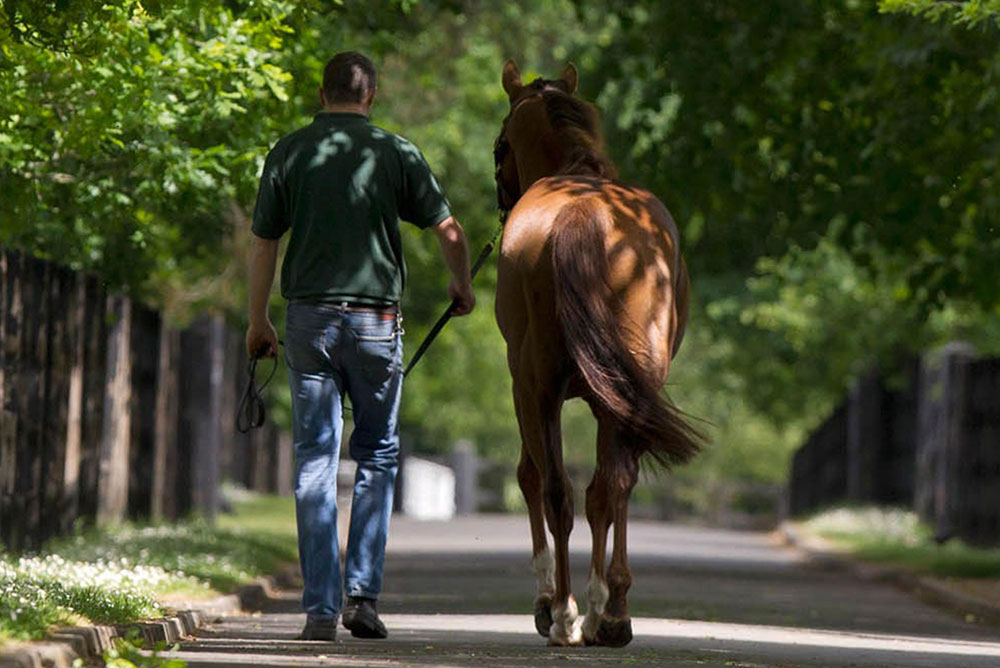 Newbridge Silverware
For over 80 years Newbridge Silverware has been designing and producing jewelry, homeware and giftware products and it is this unique history of craftsmanship and experience. The Visitor Centre only 30 minutes' drive from Kilkea Castle houses the complete range of Newbridge Silverware products and incorporates the award-winning Café Carleton, the famous Museum of Style Icons and the unique guided Factory Tour.
The Museum houses fashion collections and artefacts which once belonged to some of the greatest style icons of modern times such as Audrey Hepburn, Marilyn Monroe, Princess Grace, Princess Diana, the Beatles and many more.
For more information contact us here.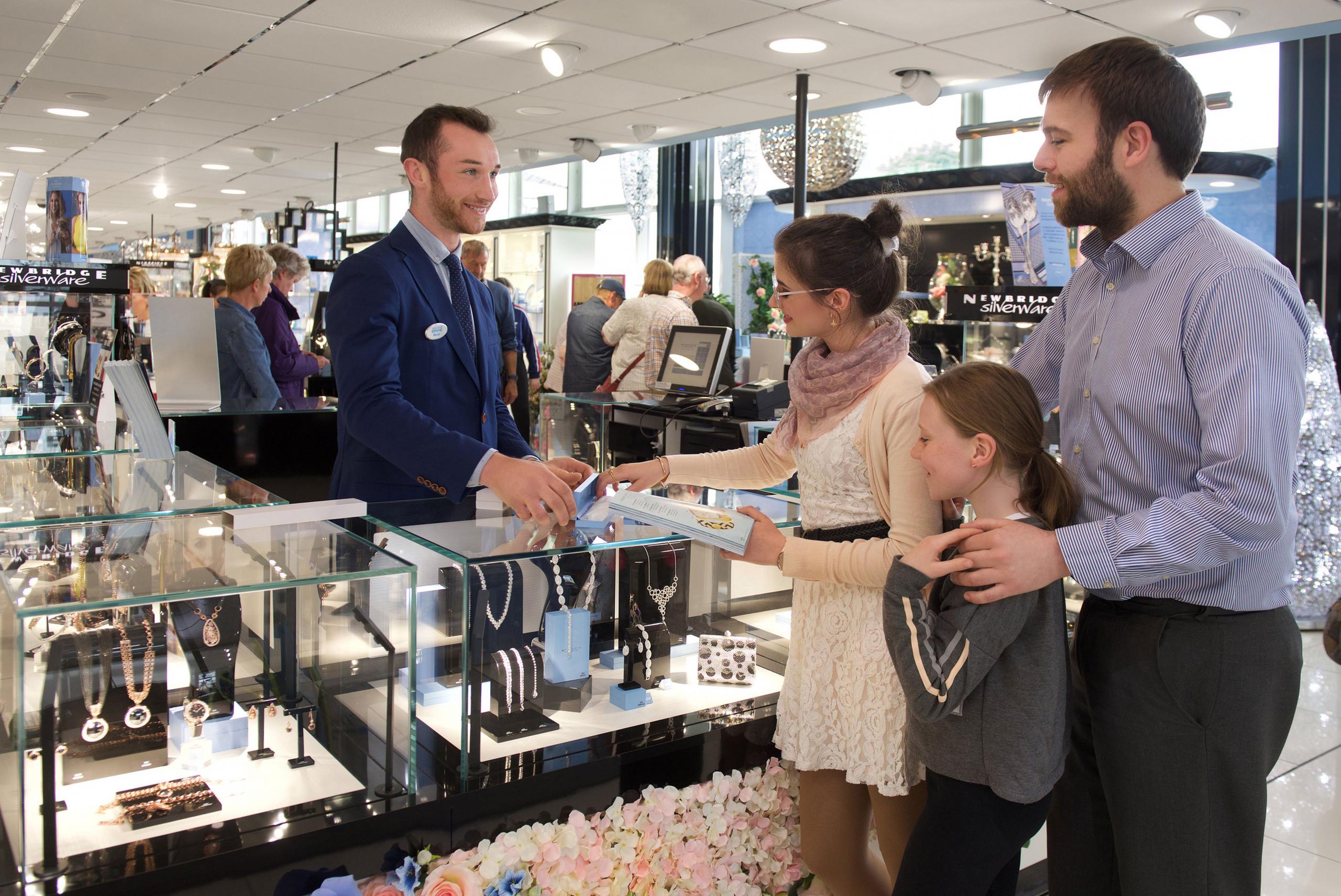 Walking
Discover our 180-acre estate or go a little further afield and explore Mullaghreelan Wood, a mixed woodland which was once part of the estate and has two beautiful 2-km overlapping walks. You can extend your walk by exploring the smaller connecting paths and discover the joy of the abundant springtime Bluebells. Trees are a mixture of Native Oak, Ash, Holly and Elder. There are also Buttercups, ground Ivy, Lords and Ladies, and so many more Ferns among the ground Flora.
For more information Contact us here.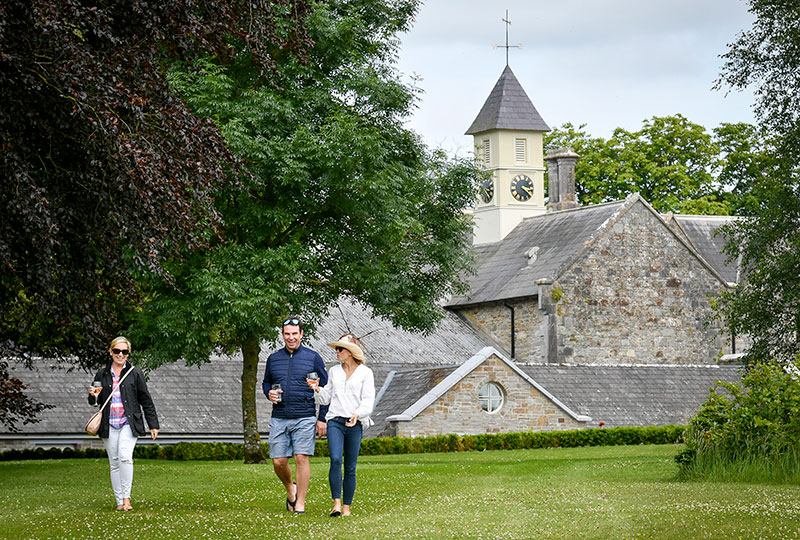 Visit an Authentic Irish Pub
Visit an authentic Irish pub that dates back to the 9th century. Moone High Cross Inn is located just one mile from Kilkea Castle. Many celebrities have visited including Clint Eastwood, Sandra Bullock, Jason Patrick and Oliver Reed.
Beyond The Gates
Over 5,000 years of history lie buried within the verdant meadows, bustling towns and rugged stone monuments of Ireland's Ancient East. Each landmark has its stories to tell, as indeed do the locals, who delight in telling tales that are rich in famous battles and magic rituals.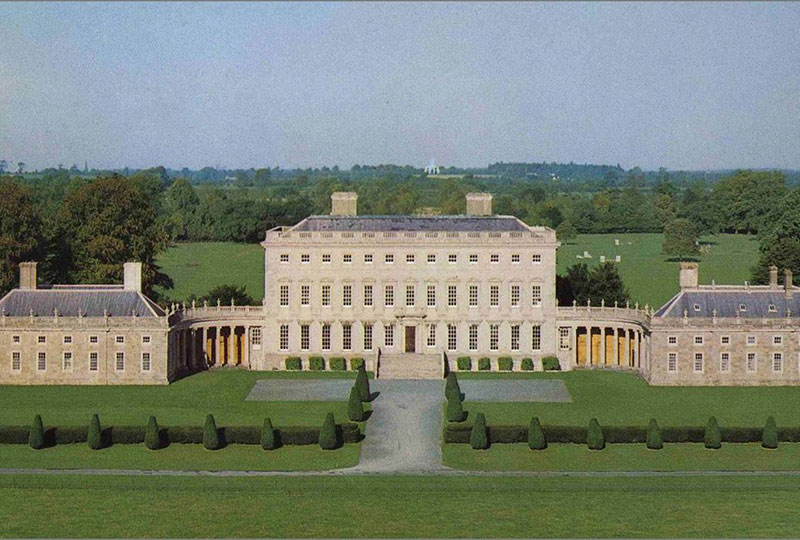 CASTLE & CARRIAGE BEDROOMS
Book Your Stay
Why Book With Us?
Book Your Stay
Why Book With Us?
Castle & Carriage
Bedrooms
Insert your Wedding Promo Code to avail of the Wedding Rate
Lodge
Bedrooms
Insert your Wedding Promo Code to avail of the Wedding Rate