These Real Life Castles Make It Possible To Have Your Own Royal Wedding
---
Chances are you'll never get a chance to get married at Windsor Castle unless you are marrying into the royal family (and there's not all that many single princes left unless you wait a few decades). Luckily, there's a lot of pretty fantastic mansions, castles, and regal homes that are so majestic, the wedding will feel like you are a royal, even when you are not!
GlenApp Castle
GlenApp Castle was a real castle turned 17-room hotel in Scotland, hidden away in 36 acres of stunning gardens and woodland, the magical towers. There's even a tree-lined drive! The hotel will provide you with your own wedding organizer, completely dedicated to making sure every detail of your big day goes according to plan. But honestly, just look at the size of this castle.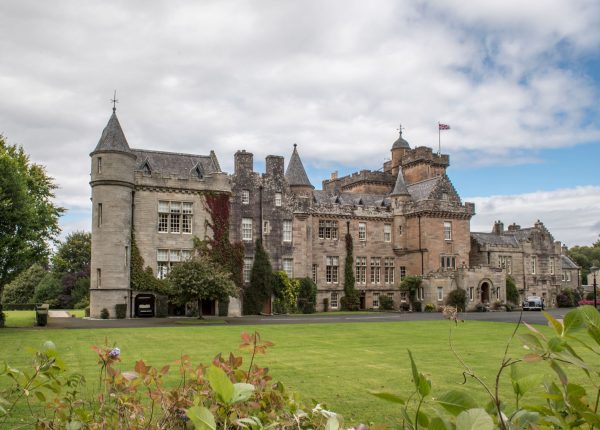 Fonthill
In Bucks County, Pennsylvania (Doylestown), there is a gorgeous concrete castle built by archaeologist Henry Chapman Mercer between 1908-1912. Mercer lived in the 44room, 18 fireplace, 200 windows castle before he passed. Today, it is a museum with tours and you can rent it out to get married!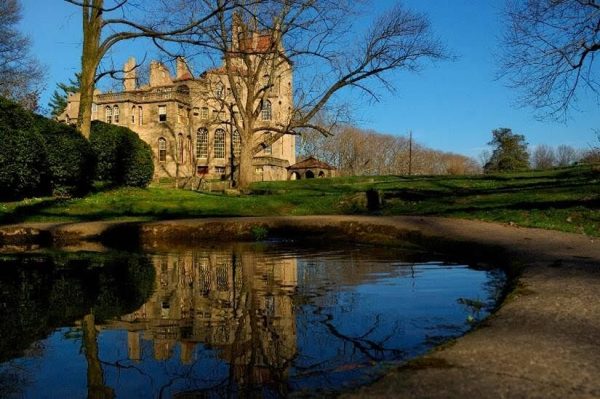 Burklyn Hall Mansion
Built in 1908 by Elmer Darling, who ran the luxurious Fifth Avenue Hotel in New York City, Burklyn Hall is a stunning 31 room Colonial Revival home set on 86 acres. It has approximately 13,000 square feet of living space including 12 bedrooms, 13 bathrooms, multiple living rooms, dining room,and billiard room. Outdoor features include balconies, terraces, formal gardens, stable, indoor riding arena and a show barn. Location fees start at $7500. The mansion can sleep up to 16!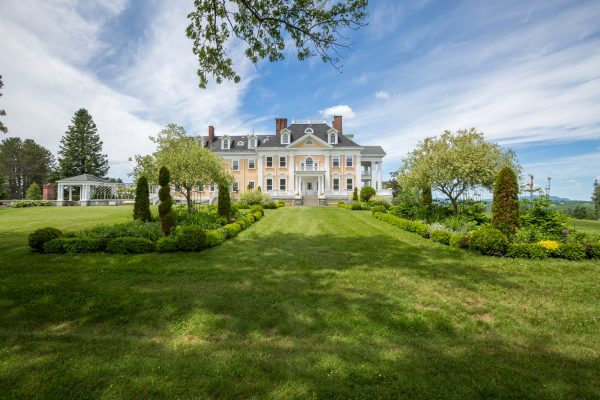 Dundas Castle
"My husband and I just got married in September at Dundas Castle in South Queensferry, Scotland. It was a royal themed destination wedding. My wedding dress was custom made and inspired by Queen Elizabeth the II's coronation gown from 1953 and I also wore a replica of Princess Diana's Cambridge Lover's Knot tiara. The castle's auld keep is from the 1400's and this wedding venue is open to the public as a reception hall. We also had our wedding rehearsal dinner aboard the Royal Yacht Britannia (the Queen's former royal yacht), and this venue is also available to the public for hire any special occasion!" shares Gina Giordano.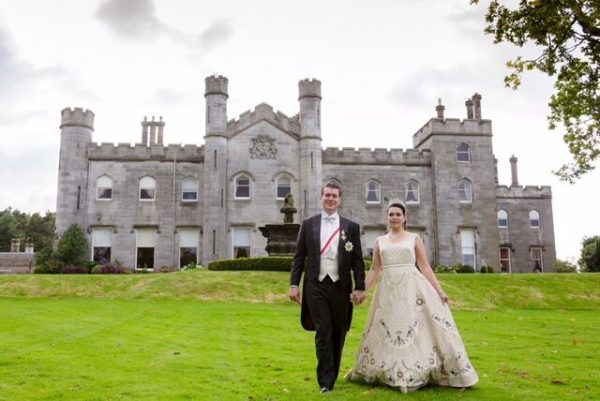 Ca d'zan Mansion
"I was married at the ca d'zan in Sarasota. It's a most magical place once owned by John Ringling. It's really cool. I'm an ordinary person and I had an extraordinary wedding there! " says Brooke Palmer Kuhl. This one is fairly local in Sarasota, Florida.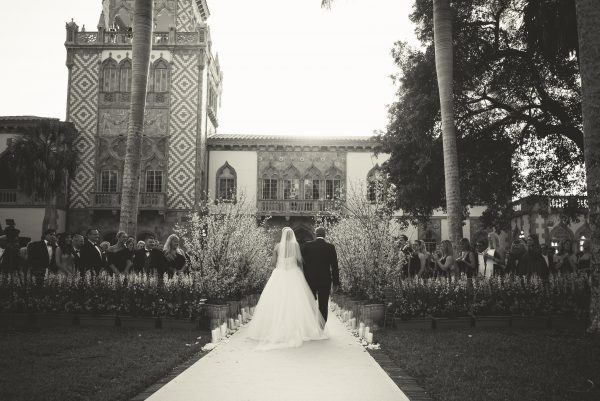 Kentucky Castle
Nestled between majestic horse farms and sprawling bourbon distilleries in Versailles (Kentucky, not France!), The Kentucky Castle is recently renovated; the castle was built in 1969 as a romantic gesture by a local couple after being inspired by a European getaway. With medieval-style architecture, the castle is completely enclosed by a stone wall with twelve-foot wooden doors and turrets on a 50-acre estate. It features 12 luxury rooms and four exclusive chalets with suites located at the outermost corners of the castle. As for your wedding, the ballroom is one of nine event spaces on the grounds that are available for weddings or receptions of all sizes. The grand staircase, marble floors, and lofty ceilings create a gorgeous, yet rustic surrounding — a regal European wedding, on the bourbon trail!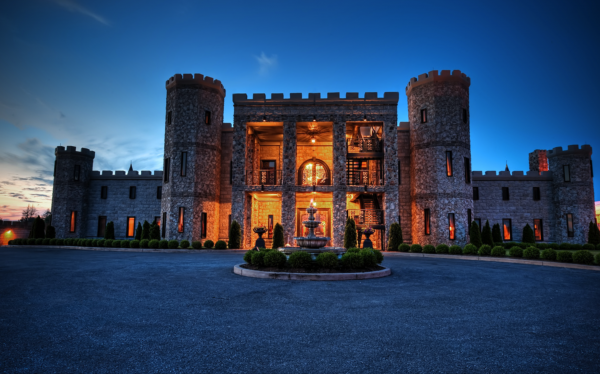 Kilkea Castle
This 12th century fortress and estate has been transformed into a luxury hotel resort thatis located 45 minutes from Dublin. It has undergone a 5-year, $30 million renovation and restoration. The 180 acre estate, which dates back to 1180, offers a gorgeous event hall, both a fine dining restaurant and casual eatery, a world class golf course, tennis, and then there is riding, falconing, skeet shooting, archery, and spa services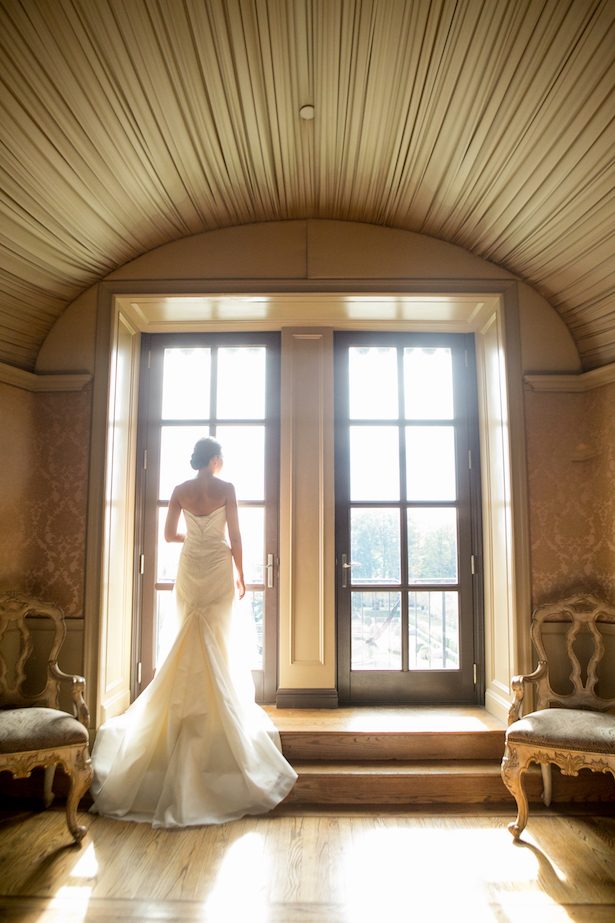 Chateau de Moh
With a breath-taking view on the River Loire and its confluent La Vienne. From the terrasse, from the dining room and from the bedrooms Panoramique and Loire you will enjoy the wonderful sun rises and sun sets on the Loire River. The castle is at the top of the medieval village Candes saint Martin, overlooking the church of the XV the century built for the memory of the monk Saint Martin.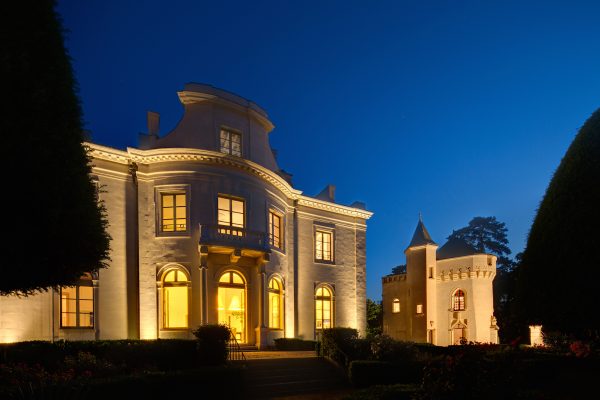 Garilbaldi Castle
A sprawling medieval construction, the castle dominates the small town of in Samara. Built in the Neo-Gothic Style the intricate facade, it houses historical exhibitions, dazzling rooms, wedding and party spaces, a restaurant, carriage rides (pulled by Friesians), fountains, sculptures.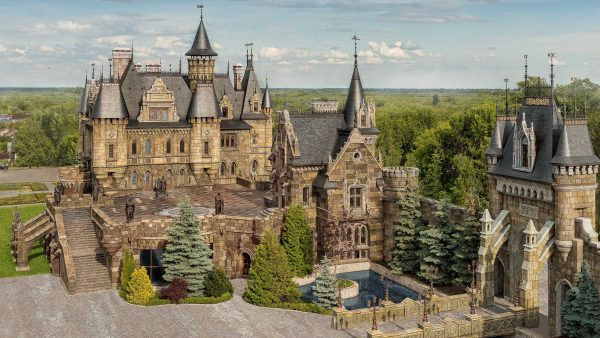 Oheka Castle
Oheka has been around since the early 1900s when financier and patron of the arts, Otto Hermann Kahn had this built as his country residence in Long Island where he could throw lavish parties. The castle's first bride, Maude Kahn, hosted her wedding in the Grand Ballroom. Today, the venue, which was voted #1 Most Unforgettable Wedding Venue by WE TV, still enjoys hosting majestic weddings.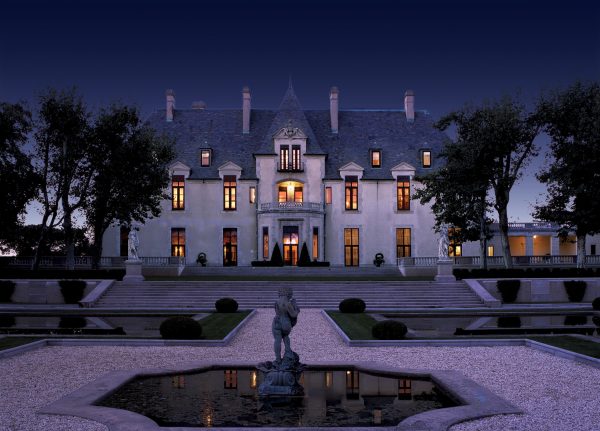 Belhurst Castle
Located in Geneva, New York, Belhurst Castle is an 1880s stone structure with a Castle Ballroom, which can hold 250+ guests with views of Seneca Lake and access to the beautifully manicured lawn throughout the day, and the Meritage Ballroom, which can hold up to 160 guests with lake and garden views and access to the castle's patio and lawn. The property also offers its Library, Solarium, Parlor, Porch and Center Room for smaller weddings with 40 guests or less.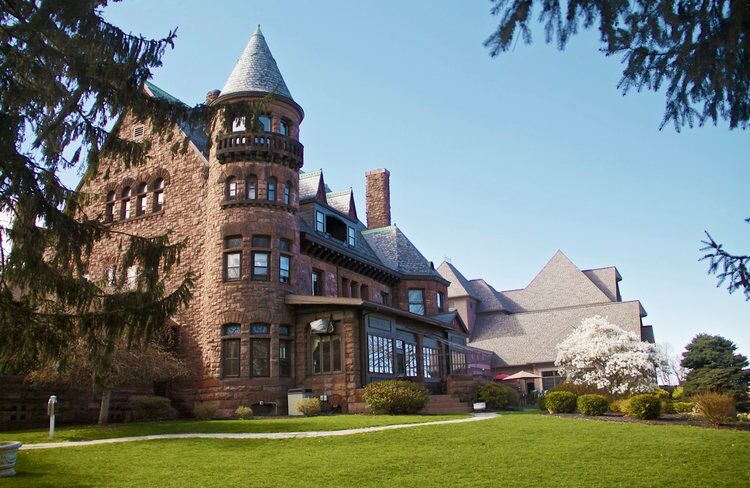 ---