You, Too, Can Marry Like a Royal
---
By Alyson Krueger
April 24, 2018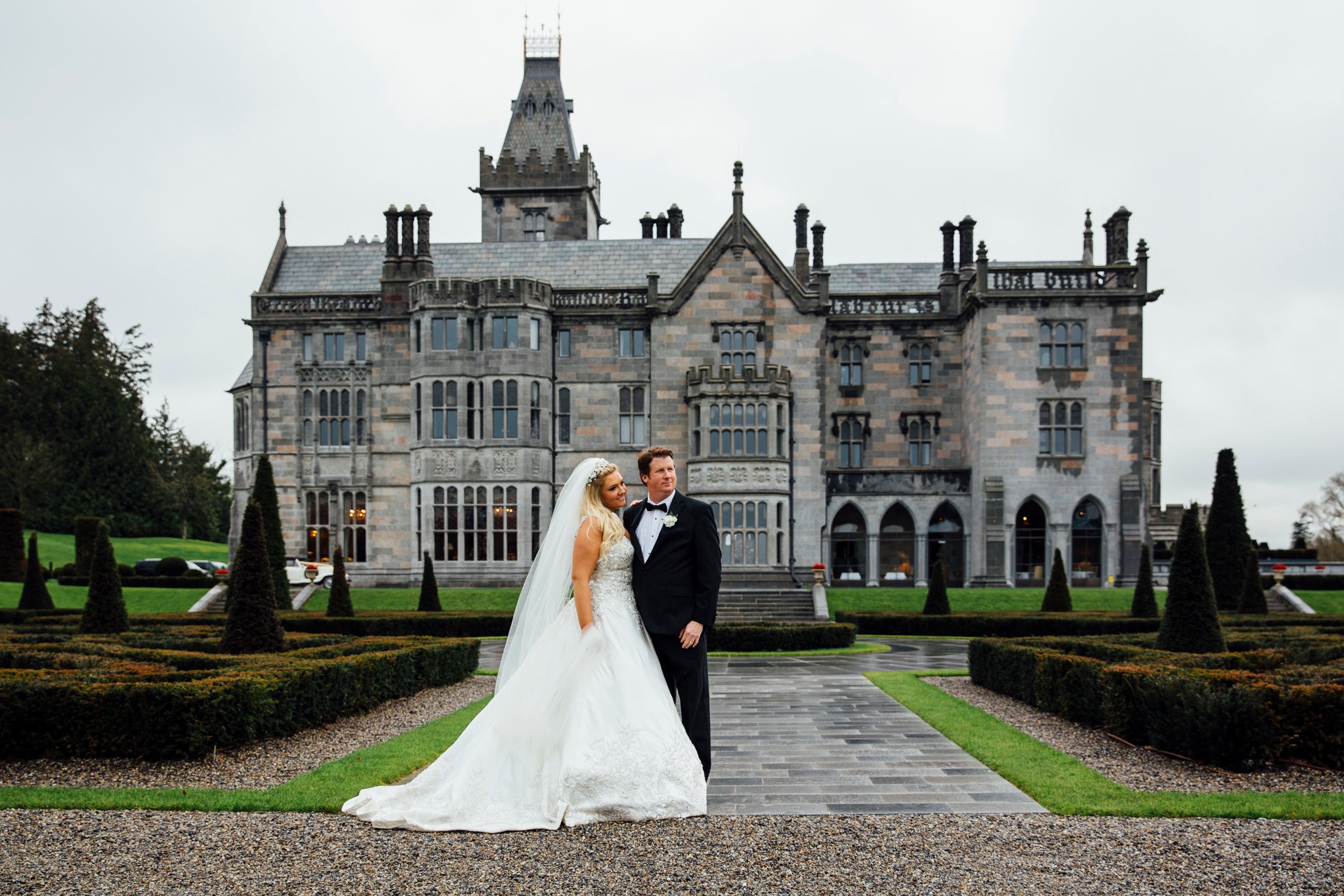 When Alyssa Levintov, a dentist from Cleveland, got married two years ago, she decided to make her wedding as regal as possible.

For the location, Mrs. Levintov, 27, chose the ballroom at the Rockleigh Country Club in New Jersey, a grand room with marble dance floors, crystal chandeliers, gold chairs and gilded fireplaces. "It really looked like someone's palace," she said. For their first dance she and her husband, Nick Levintov, 30, commissioned a dancer to compose a Cinderella-like waltz.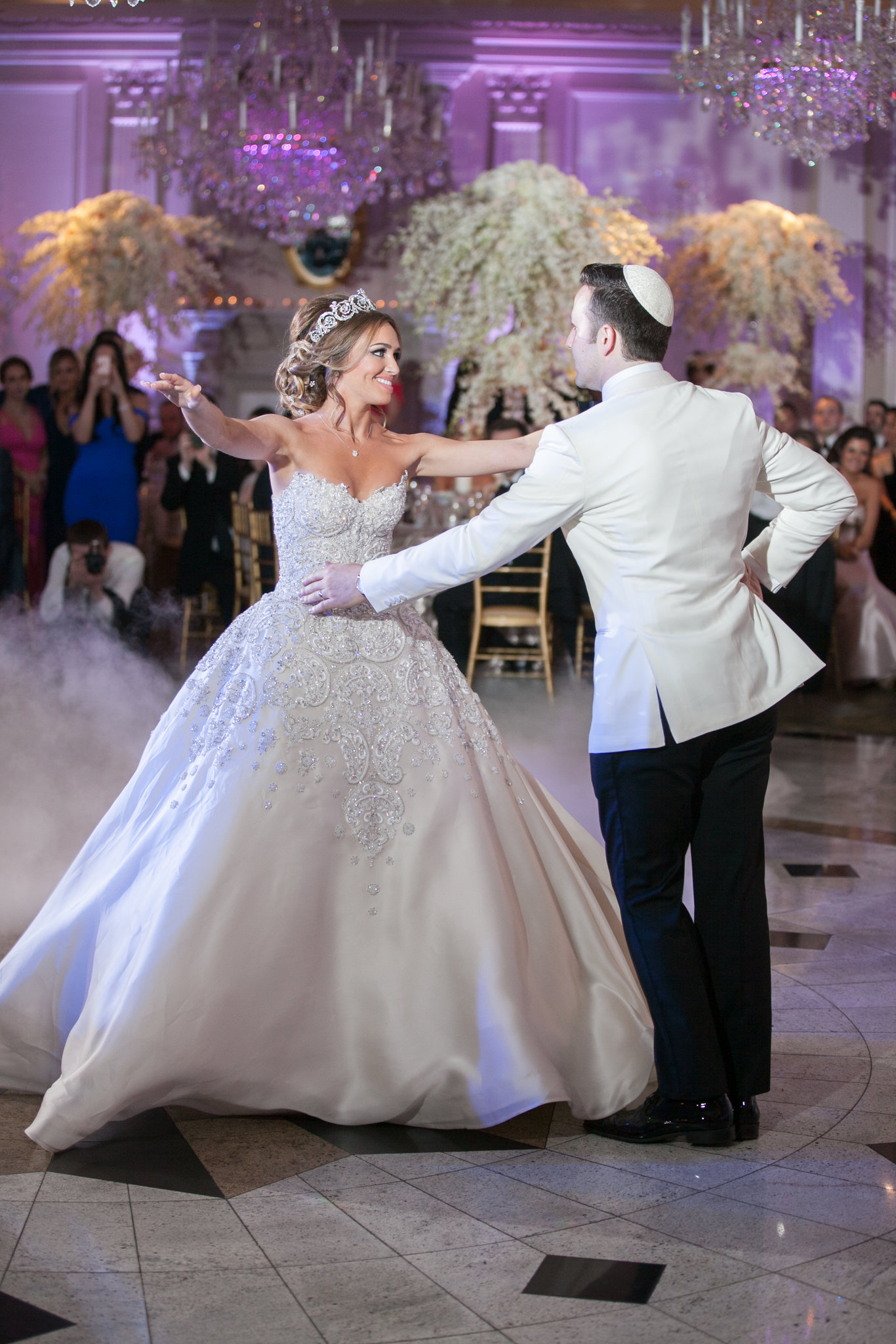 She wore a poofy, A-line wedding dress, the type Disney princesses wear. She even spent a few thousand dollars on a custom-made tiara designed in a style similar to the ones worn by Queen Elizabeth II.
"I figured this was the one time I could feel like a princess or a queen," she said. "God willing you only get married once in your life."
On May 19, the world will be watching as Meghan Markle and Prince Harry say their vows in St. George's Chapel at England's Windsor Castle. Some spectators might be looking on the royals, with their castle backdrop, carriage procession and lemon elderflower cake, with envy. Others, however, will know they had or will be having a fairy tale wedding of their own.

Many couples are inspired by the dreamy weddings of the British royals, past and present.
"Every little girl dreams of both getting married and being a princess," said Elaine Spivak, an owner of Bridal Styles Boutique, a jewelry shop in Brooklyn that has been making custom tiaras for three decades, including the one Mrs. Levintov wore. All the creations are plated in real gold, some with antique finishes, and include thousands of handset Swarovski crystals. The custom tiaras range from $700 to $2,500, depending on the intricacy of the work.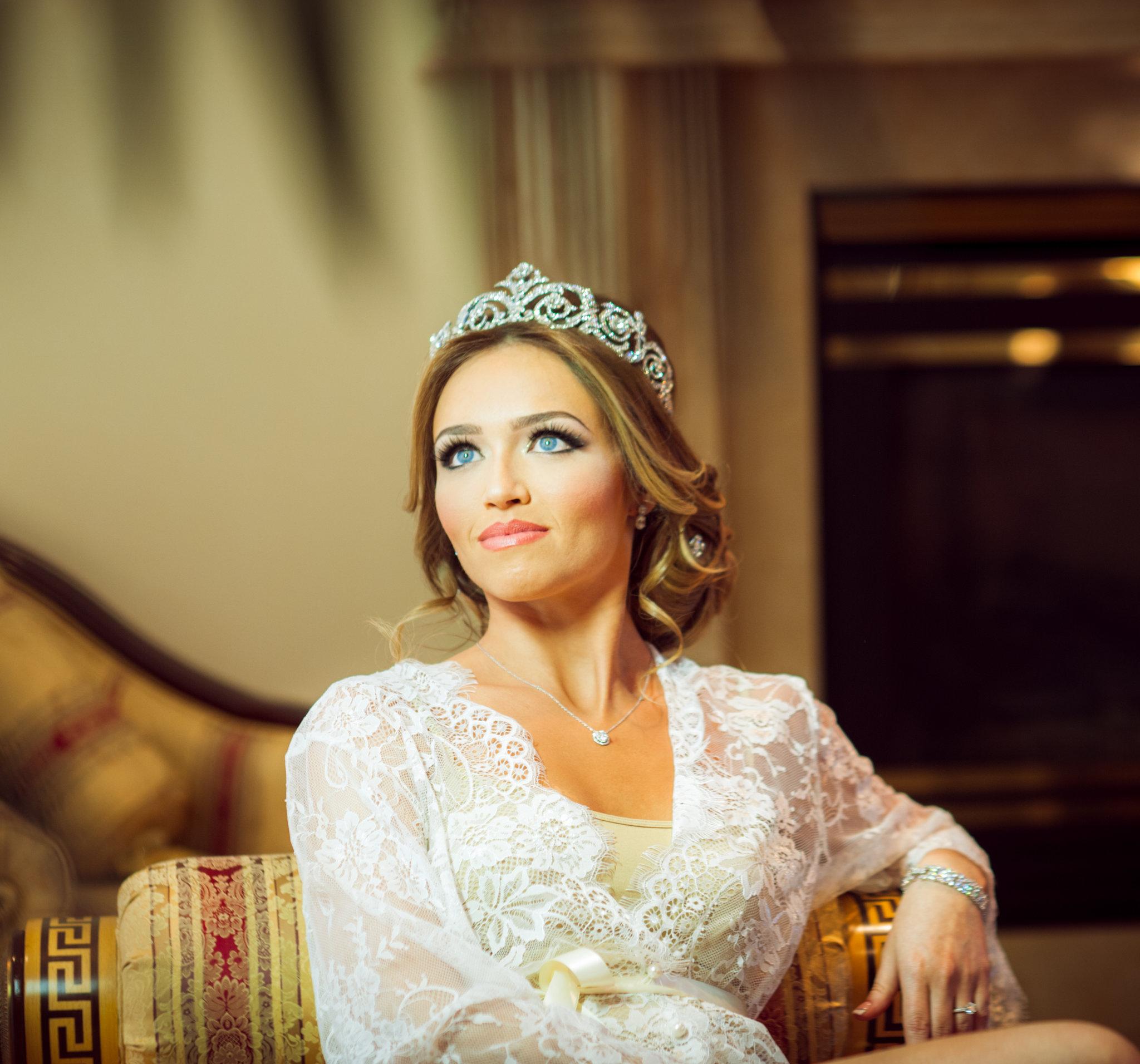 "With the royal weddings they get to see both together, in real life," Ms. Spivak said, "and many want to recreate it for themselves."

After the April 2011 wedding of Prince William and Kate Middleton, she said, almost every bride who came into the shop was asking for a tiara. Now the trend is happening again as women anticipate which accessories Ms. Markle will wear.
And after the engagement of Prince Harry, inquiries from American couples jumped 20 percent at Kilkea Castle, a 12th-century castle an hour's drive from Dublin, with rose gardens, an ancient stone bridge, and a bridal suite in a castle tower, according to Aidan O'Sullivan, the general manager. During their stay, "couples actually can become the queen and king of the castle," he said.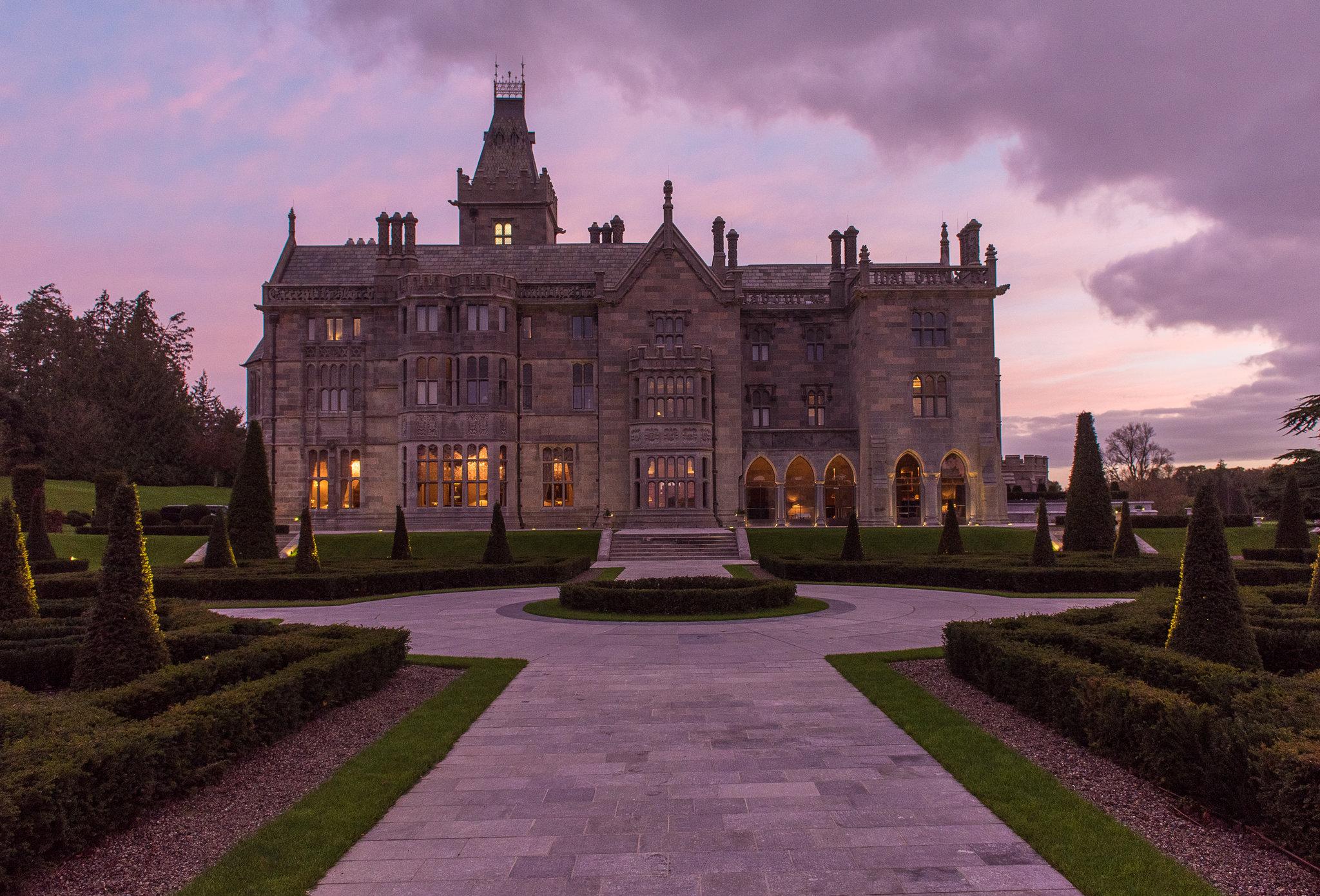 Many brides are also opting for more formal wedding dresses. "As the next royal wedding approaches, we have started to see the buzz about full skirts," said Caroline Dilsheimer, the lead stylist at Bhldn, the bridal brand for Anthropologie. "While our bride is always truest to her personal style, ball gowns are more regularly requested now than in seasons past," she said. The same thing happened after Kate Middleton made her Westminster Abbey debut.
It's not just the clothing of royal nuptials that couples are trying to emulate.
For her wedding last December at Oheka Castle in Huntington, N.Y., Irene Crescenzo and her parents rode up a long driveway to the ballroom in white horse-drawn carriage, from Regal Carriage in Oyster Bay, N.Y. And as an added bonus, fluffy white snow fell.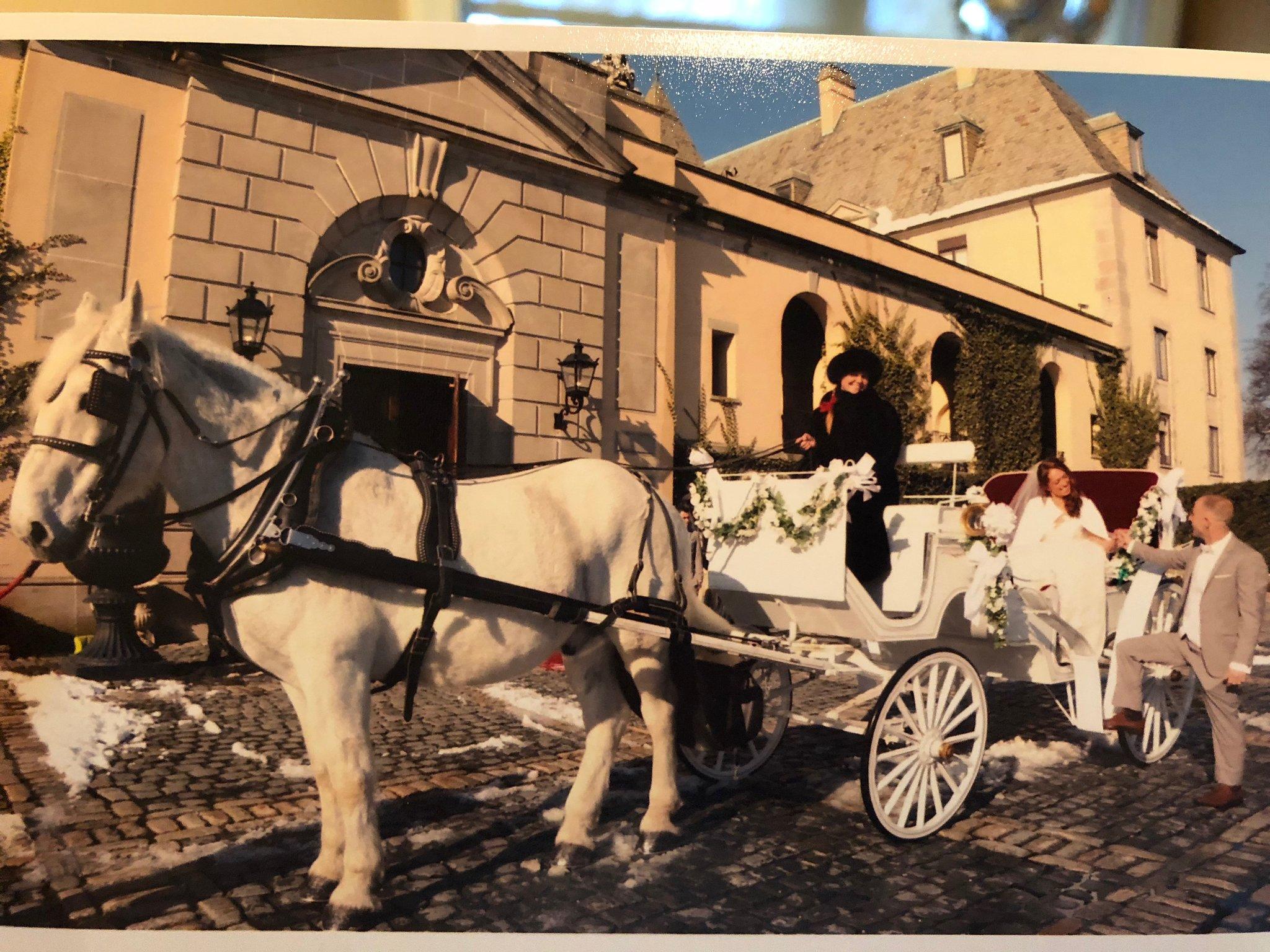 But Mrs. Crescenzo, a 32-year-old lawyer, said she was most excited about participating in a formal Latin Mass, the same one the British nobles perform at their ceremonies. "My marriage vows were exactly the same as the vows of Princess Diana and Prince Charles," she said. "It brought me the closest to royalty I'll ever be."

Some vendors are trying to capitalize on couples' desires for the royal treatment. In February, the Conrad New York in Manhattan began offering a Propose Like a Prince package. Available through June 1, couples get an opulent suite in the hotel, with a bottle of Champagne and rose petals waiting for them, and a private helicopter tour of New York City. They also get a ring consultation with London Jewelers, a shop in Manhattan's TriBeCa neighborhood that is now offering a three-diamond engagement ring inspired by Ms. Markle's. Package starts at $7,045. The ring purchase is an additional $10,000.
"We heard our guests talking about the royal wedding months ago," said Marlene Poynder, the hotel's general manager. "It was ever-present on the news, we knew we had something special with this idea and we ran with it."
Guests of couples staging fairy tale weddings also get to live in a fantasy world for a few hours or even days.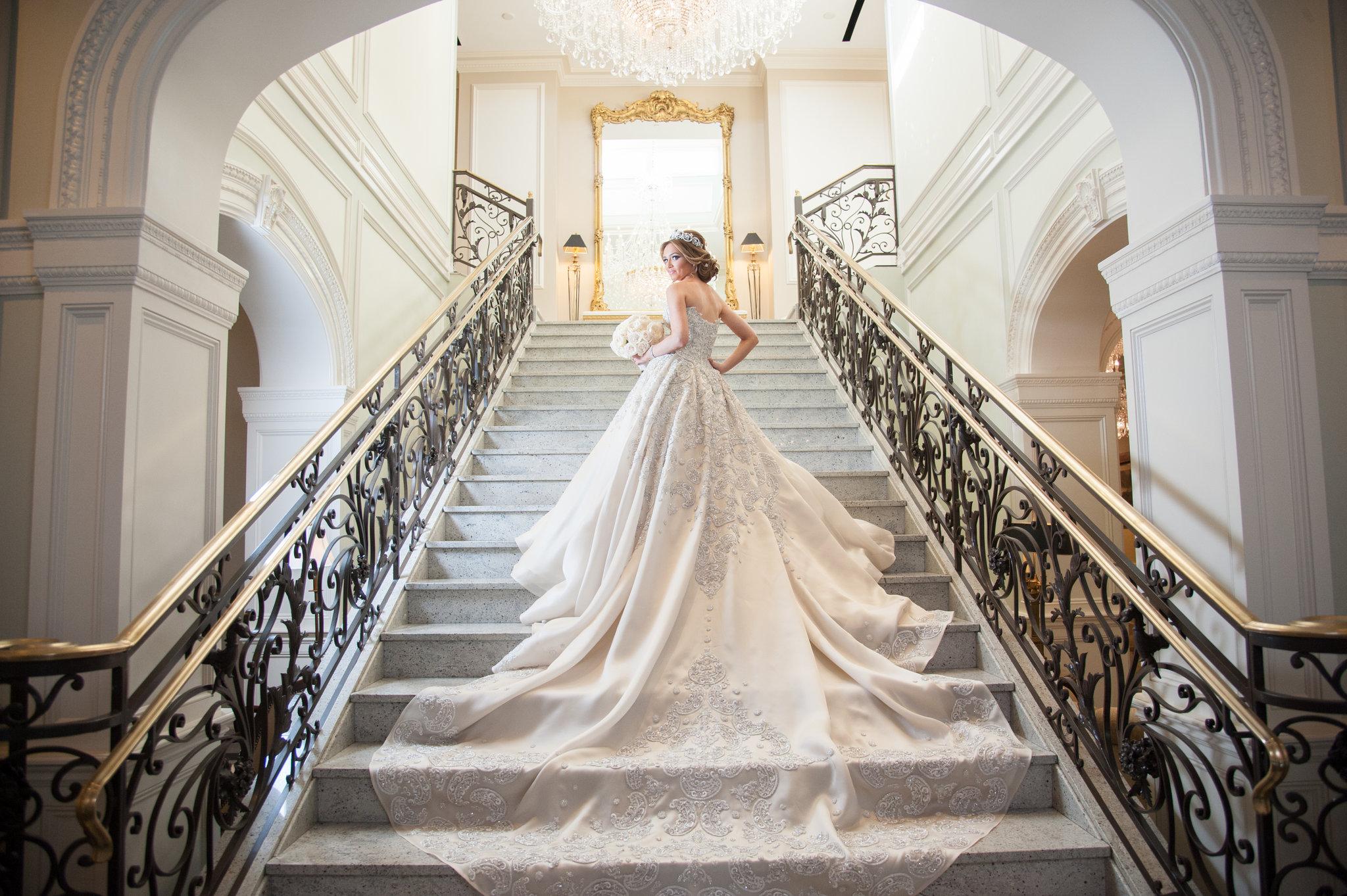 For five days both families, which have strong Irish ancestry, ran around the castle and its 840-acre-estate that surrounds the manor house, riding bikes, taking falconry lessons, watching movies in the full-scale cinema, and drinking late night cocktails in the castle's pub named the Tack Room.
"My friend were texting me after saying they can't get back to real life after castle life," said Mr. McPhee, 38, a middle school teacher.
"There are eight nieces on Kevin's side, and they were like, 'I think this place is more like Aurora, no it's more like Cinderella,'" added Mrs. McPhee, 29, a merchandise planner at Macy's. "Then they all decided it was most like Belle."
---