Mother's Day Lovely Libations: Class in a Glass
---
Mother's Day is this weekend and many are wondering if they should take their mothers and mother figures out for a Sunday brunch or simply purchase a gift. Rather than doing these traditional activities on this special day, treat your beloved to a fancy cocktail hour with some Mother's Day lovely libations.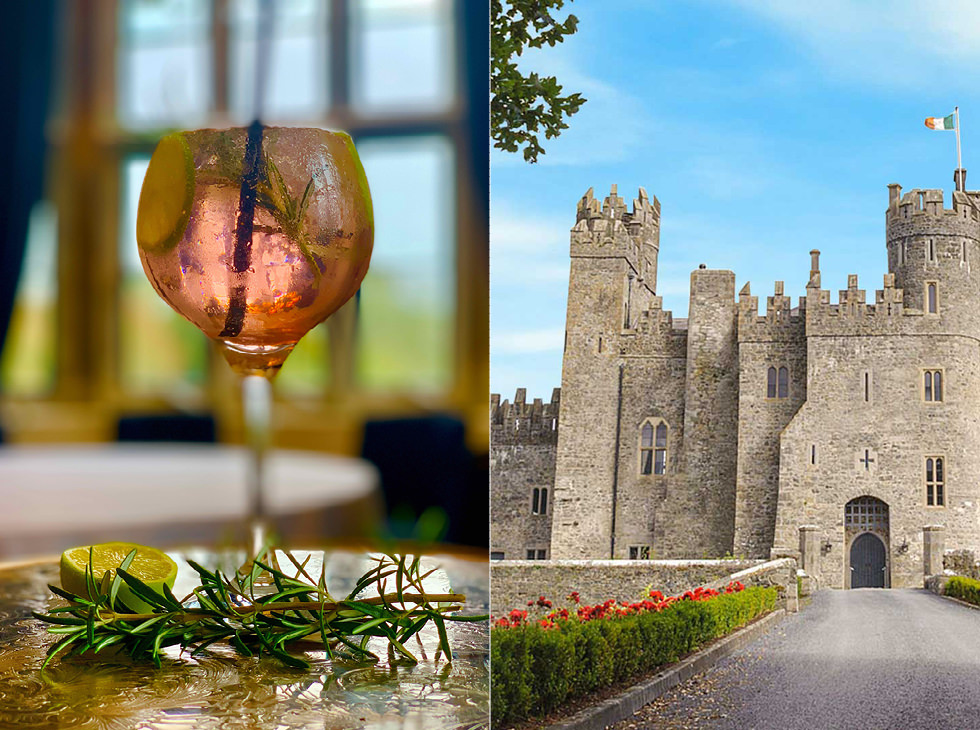 Sip Like a Royal
Sip like a royal by whipping up The Duchess (seen in the photo at the top of this post) by master Mixologist David Pedro. Pedro is based out of Kilkea Castle, located in a luxury hotel resort and golf club in County Kildare, Ireland, where he decided to create a magical drink that is tasty, light, and refreshing to pay homage to the hard work mothers put into each and every single day and hour. kilkeacastle.ie
The Duchess
1 oz Pink Gin
1 oz Bacardi White Rum
.5 oz Elderflower Liqueur
2.5 oz Fever-Tree Tonic
.5 oz lime juice
wedge of lime
fresh rosemary

Fill your gin glass with ice then measure the gin and rum into the glass. Stir the content in the glass for 15 seconds. Afterwards add elderflower syrup and lime juice and stir for 20 seconds. Then add a second scoop of ice and stir once again for ten seconds. Top it up with tonic and garnish with a wedge of lime and rosemary.
A Rosé So Chic
Forget roses and go for a rosé instead! This year's Mother's Day is going to be like no other as the Mateus Dry Rosé 2020 Vintage is here to grace your glasses with its beautiful pink presence. Head winemaker António Braga, offers up the 2020 vintage as an easy-drinking wine, that happens to be Portugal's most popular brand. Tasting notes: lively flavors of red berry fruits on the palate, a bouquet of alluring floral notes and a chic pink hue borrowed from the most picturesque summer sunset. The acidity and subtle mouth-feel give it an amazing harmony. Also available in adorable mini bottles, perfect for a picnic or outdoor excursion with mom. mateusrose.us
A Bridgerton Mother's Day
Change up your Mother's Day gift by giving your mom the gift of Bridgerton-inspired tea sets with La Rue1680. This concept was created by Stephanie Sinclair, a single mother who has taken over the luxury tea sphere with a bang! Just ask Carson Kressley or Drew Barrymore, as they are huge fans who can't get enough of the tea and the gorgeous tea sets by La Rue 1680.
With this being said, check out the new teas that are being released just in time for warmer weather, that create the perfect base for that Mother's day cocktail, such as the Peach Paradise, which would be fabulous as a base for a Peach Bellini and would be THE ultimate drink for a Mother's day brunch at home. The tea infuser is great for moms on the go, who always go in style. larue1680.com
Drink in the Moment
Presenting your mom the gift of self care this Mother's Day is total perfection because she deserves a break. In this case, Moment is here to assist as it is a natural botanical beverage that bottles the feeling of meditation in a can. The blends of botanicals and adaptogens in every can promotes alpha brainwaves, as those that arise during meditation for reset and clarity. Available flavors are: Tulsi Lemon, Rooibos Blood Orange and Hibiscus Dragon Fruit. Include these cans as part of an at-home spa experience. drinkmoment.com
---